UK LITTLE PRINCESS INTERNATIONAL 2014-2015 WINNER
All photographs are C 2014 All Rights Reserved - Taken by Mantis Photography
LITTLE MISS- HollyAge-

3

Birth Place-

Sunderland

Hobbies:

My hobbies are

dancing, acrobatics, singing, modelling and jumping in muddy puddles!

Ambitions:

My ambitions is

to become a superhero!

Main Charity and Why?

The main charity I still haven't decided but I hope to make a difference in others lives.
Powered by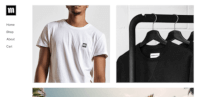 Create your own unique website with customizable templates.