Hair and Make-UP
Where Can I Buy Hair Pieces from?
For hair pieces your best to contact the supplier and them a photo of your daughter hair to find her color (don't guess on your own because you can get it wrong!). When talking to the suppliers make sure you ask them all questions dont be afraid to ask them because its their job to help you find the perfect hair piece for your daughter. We honestly recommend investing in REAL HUMAN HAIR as it allows you to style the hair properly however if thats not in the Budget Synthetic hair can do the job not as many different hairstyles as Human hair but its ok.
Suppliers you can get your hair pieces from:
http://www.kimisclassics.com/
, www.Ebay.co.uk, Our Facebook Pageant pages
Powered by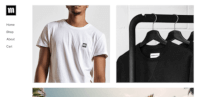 Create your own unique website with customizable templates.